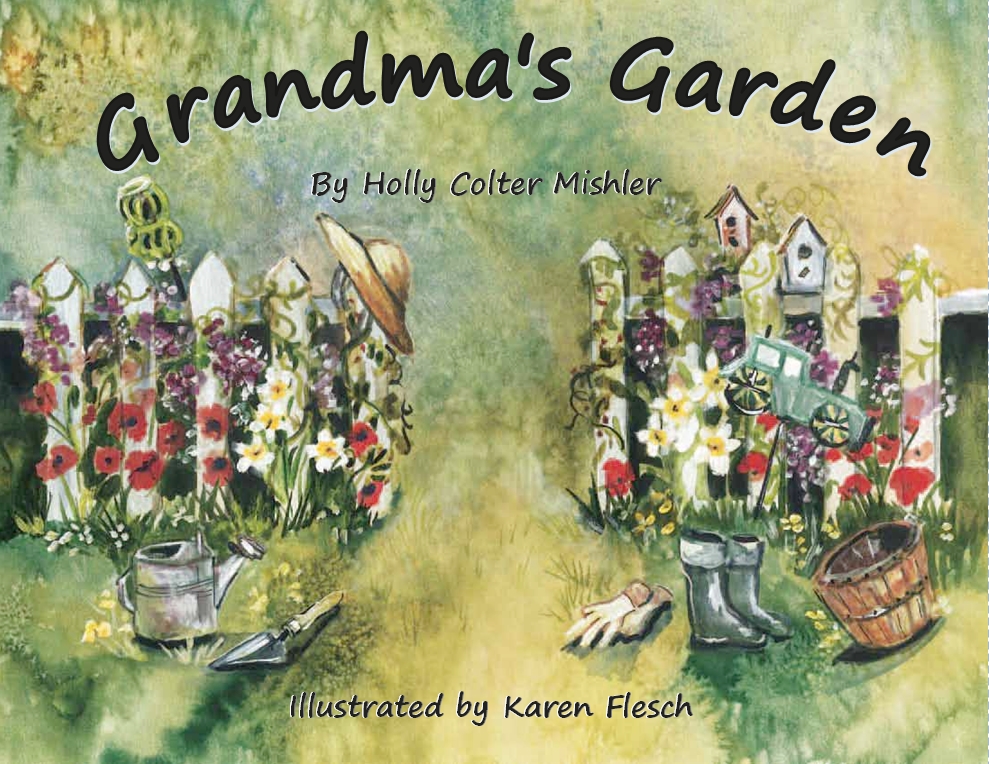 The idea to write about Grandma Folkers had been brewing for a while. Then, at Easter time in 2011, as the girls of the family began talking about Grandma, the story started bombarding my brain! The words and images played like a movie in my head for 2 weeks straight. I couldn't get away from it! I went to bed thinking about it. I woke up thinking about it. I had dreams about it. Finally, I decided to sit at the computer and just write it down. It took about 45 minutes and I felt a huge amount of relief after writing it. I saved it on my desktop and went on with my life.
In October of 2011, I was cleaning files off of my desktop and came across "that crazy story." I re-read it, had my husband read it, and decided to see if Mrs. Flesch (our art teacher) would illustrate a few pictures for me. I intended to give it to Doug's mother for Christmas as a short story. This is where it gets interesting.
I approached Karen and asked her to read the story and consider adding a few paintings/drawings to it. She kindly agreed to read it. I found out later that she had already decided at that moment, without reading the story, that she would probably decline the offer to illustrate anything for me. She had been asked many times by others to be their illustrator and always decided that the stories were not right for her. Thankfully, she loved the story and said she would help me. But there was a catch.
She insisted that we go a lot further than a few paintings and a short story. She wanted to go for it and publish the story. I have to admit; I was not in favor of this at first. I had no experience in the publishing world and no idea how to even begin.
Our journey to publish the book could be a whole book in and of itself. The process has been long but interesting. We have learned so much about publishing. But more importantly, the process that both Karen and I have gone through personally has been incredible. We have both reached a new level of healing and understanding in our "grief journeys." We understand that God has a plan for our grief and we are hoping that "Grandma's Garden" can help others find their way.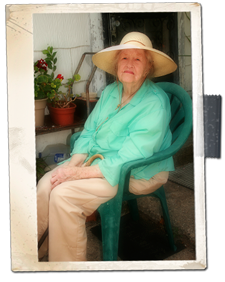 Book Summary:
This is the story about a little girl and the special relationship she has with her grandmother. Through the years, Grandma shares her love of gardening with her granddaughter, Libby. As Libby grows older, she can't visit Grandma nearly as often, but she never forgets how Grandma cares for the flowers. Eventually, Libby becomes the caregiver of the garden and Grandma's gentle spirit and legacy live on.